/

/

Cosmos and human: a lecture by Yuliana Kuznietsova
01/09
Home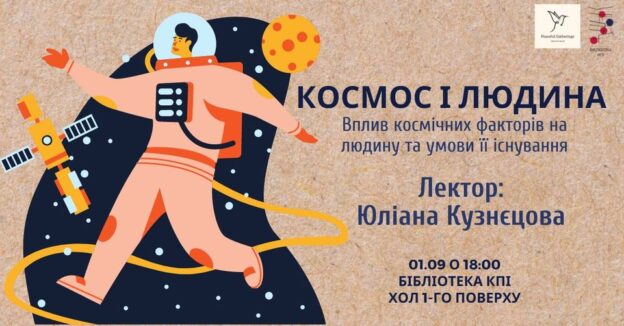 In Yuliana Kuznietsova's previous lectures, we talked about planets, asteroids, and ecology in space. And this time the topic will be humans in space. We will learn:
how does weightlessness affect the human condition?
what is a solar activity?
whether there is a connection between solar flares, human well-being, and weather conditions How dangerous are cosmic rays for humans?
and about many other things.
And most importantly – we will discuss all of it!
Our lecturer is Yuliana Kuznietsova, a researcher at the Department of Physics of Substellar and Planetary Systems of the Main Astronomical Observatory of the National Academy of Sciences of Ukraine.
The event is open. We are waiting for you. It will be scientific!
To visit the Library, you must have a student card, pass, or passport with you The language of the event is Ukrainian.
Join Peaceful Gatherings on social media:
Бібліотека КПІ
01 вересня 2022 р., 18:00