17/02
Home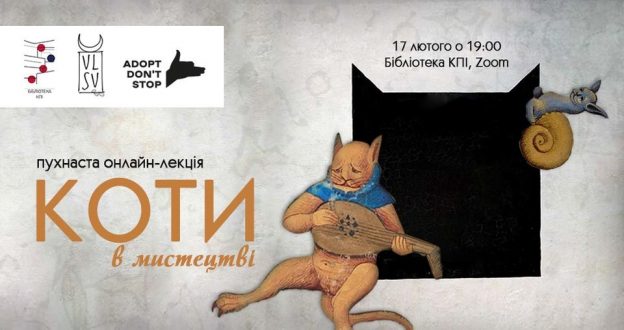 When it is so freezing, coffee, blankets and cats should be given to everyone! What would we do without these fluffy aliens?
On the 17 of February we celebrate Cat Day in Europe. The day was initiated by Italian journalist Claudio Angeletti.
We invite you to register for online lecture of Tetiana Shyliuk «Cats in art» on 17th of February at 19:00 on the Cat Day in Europe.
During the meeting we will:
try to find out how and when cats proposed us partnership;

get to know in what games played Cat Goddesses and is it hard to pull wagon being a cat;

reflect on why fluffies agreed to play part of mystics, monsters from hell and temptators;

see how cat amnesty was declared and why modern people brought the world to their furry paws.
Grab your fluffy friends, brew aromatic tea or tasty coffee, and sit comfortable.
Бібліотека КПІ
17 лютого 2021 р., 19:00