/

/

KPI community during the years of challenges
05/05
Home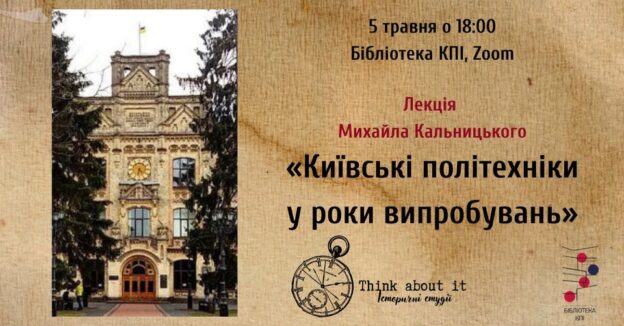 We invite you to a lecture by Mykhailo Kalnytsky, a graduate of Kyiv Polytechnic Institute, Kyiv expert, historian, writer, and journalist.
The lecture is dedicated to difficult periods in the history of the KPI during the world wars and postwar reconstructions. We will learn:
what happened at the institute during hostilities, evacuations, occupations;
what contribution teachers and students have made to protect their city from enemies;
how they overcame heavy losses, rebuilt war-torn lives, and helped restore education and work.
We meet on May 5 at 18:00 on the Zoom platform. It will be extremely interesting!
The language of the event is Ukrainian!
A link to the Zoom conference will be sent to your e-mail on the day of the event!
Бібліотека КПІ
05 травня 2022 р., 18:00