22/10
Home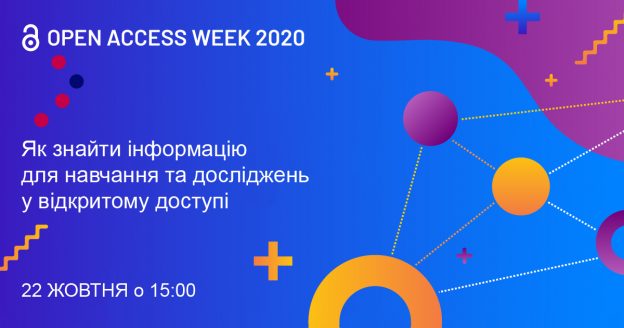 Within the framework of International Open Access Week we invite students and postgraduate students of Igor Sikorsky KPI to join the workshop «How to search information for education and research in open accessі» on 22 of October 2020 at 15:00.
Why should you come:
learn to save time you spend on searching information;
have a look at institutional repositories where you can search documents full
texts 24/7;
find out in which electronic archives quality information content is waiting for
you while you spend hours browsing through over 100 000 search results in
Google;
hear how to search information and save search results in Google Academy;
learn to separate books and articles of commercial publishing houses in open
access quickly.
See you online.
Registration form.
Бібліотека КПІ
22 жовтня 2020 р., 15:00