/

/

International Volunteer Day
05/12
Home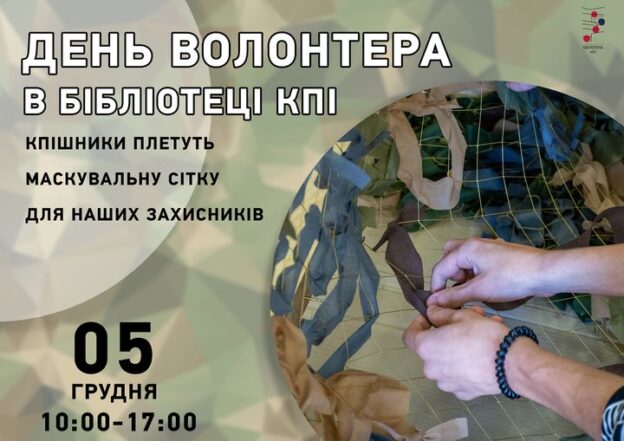 On December 5, we will celebrate International Volunteer Day.
And we will do it as a group, with benefit and a bit of excitement!
For several months, the librarians of the KPI Library have been weaving camouflage nets for our defenders. So we decided to celebrate the Volunteer Day in this way – and weave one net for December 5.
We invite all willing KPIshniks to join us. If you have never woven camouflage nets, don't worry, we'll teach you! If you can and know how, it's great (and we can't do it without you).
Бібліотека КПІ
05 грудня 2022 р., 10:00