/

/

Eric Satie's musical revolution: a lecture by the MuzClass project
22/09
Home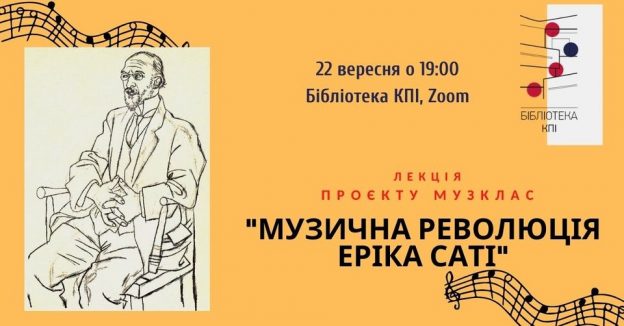 MuzKlas is back!
This time the topic of the meeting will be «Eric Sati's Music Revolution».
Furniture music – what is it? What is an ambient? The best answer would be to get acquainted with the work of Eric Satie – a dreamer and misanthrope, conceptualist and eccentric prophet of boredom.
Visit MusicClass and feel the exquisite carnival action that lasts a lifetime, where music was only one of the components.
See you on 22nd of September at 19:00 on the Zoom platform subject to prior registration.
The link to the Zoom conference will be sent to your e-mail on the day of the event
Бібліотека КПІ
22 вересня 2021., 19:00