08/12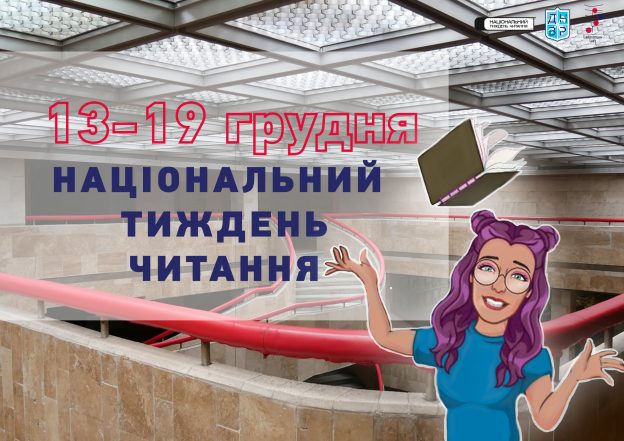 KPI Library invites everyone to join the events dedicated to the National Reading Week (13-19 of December).
The National Reading Week is initiated by the Ukrainian Book Institute. This is a nationwide action aimed to attract new audiences to reading, promoting the book as a source of thinking development and gaining new knowledge.
14 of December, 18:30, room 1.2. – «The Nordic phenomenon of Bildung: exploring it together».
Registration.
15 of December, 18:00, room 6.2. – «Fantasy genre» – lecture held within the framework of «Fantastic course» project.
Registration.
16 of December, 18:00 – Online-reading on the Zoom platform, Neil Gaiman's «Why our future depends on reading».
Registration.
17 of December
14:00 – Decorating the Christmas-tree in the Library hall. «Secret book» event.
18:30, 6 floor – «To kill a mocking-bird» movie screening (director Robert Mulligan).
Please pay attention that all the offline events will take place in compliance with anti-epidemic measures.
To visit the Library you should show one of the documents:
COVID-19 vaccination certificate;

Negative PCR test or rapid test to determine the antigen with a validity of 72 hours;

Document on recovery from coronavirus infection.