01/12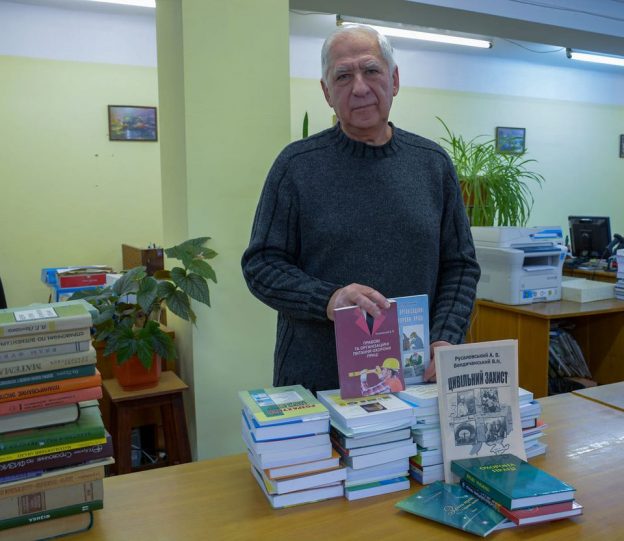 Library collection received the new books on labour protection, ecological safety, and civil defense.
The books were presented by Rusalovskyi Anatoliy Viktorovych, Candidate in Technical Sciences, author of 170 scientific works. He is the alumni and in the past a teacher of KPI, now the deputy director of Kyiv city center of work with disabled people of Kyiv city state administration. We appreciate such a useful input into the library collection from the author.
Soon the books will be available for ordering in the library electronic catalogue.