30/03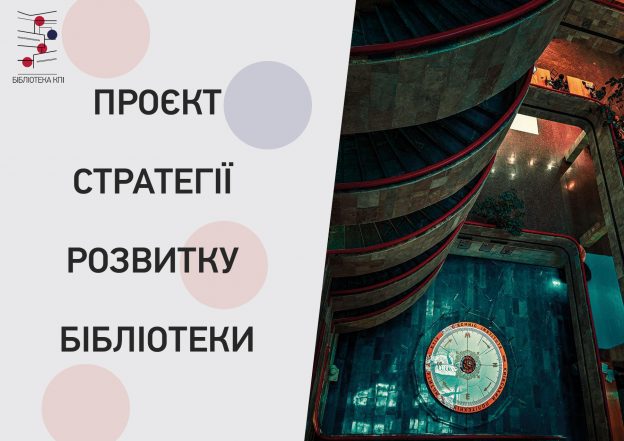 In April Library plans public discussion of new Development Strategy. Strategy is a practice oriented document, aimed to make everyone of you, who visits library offline or online, receive what you came for. To make each KPI society member proud of his or her Library. To make the Library a comfortable, inclusive space with modern ventilation and a redesign project. So that the Library generated quality content for non-formal education and lifelong learning, and its information resources were really up-to-date. The library wants to hear everyone, especially the KPI community, which is its reliable partner in the development of educational and scientific environment. Please find the Strategy project via the link.
Any feedback and suggestions please leave here.
You are welcome to join!