/

/

Michelangelo Antonioni art discussion by PostArt
26/11
Home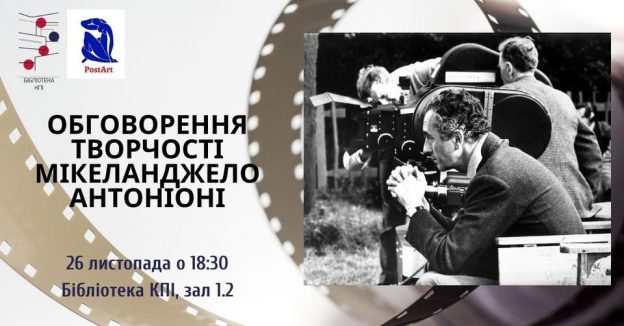 For several weeks in a row we watched Italian movies, and in particular Antonioni's films.
We invite you to discuss his work this Friday. We remind you that we have already watched «Blowup», «Adventure» and «Night».
For watching at home: «Eclipse», «Red Desert», «Zabriskie Point» and «The Passenger».
Come if you like Antonioni. Come if you don't like it.
We are interested to hear your opinion.
To visit you need to have a COVID-certificate or PCR test, or a certificate of recovery.
Бібліотека КПІ
26 листопада 2021., 18:30