/

/

On-line event «Frankly about… Hirsch index»
16/09
Home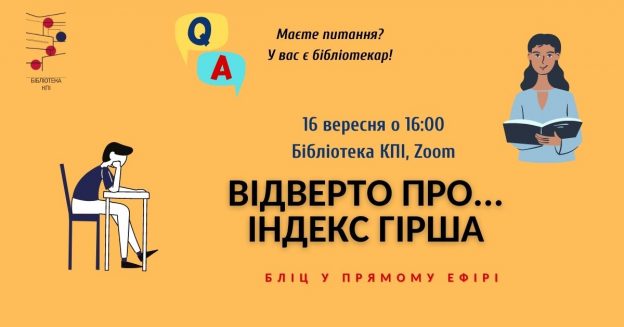 We invite teachers, researchers and KPI scientists to the online event in the format of «question-answer» – «Frankly about… Hirsch index».
 The event will take place on the 16th of September at 16:00 
Key aspects: 
What is the «Hirsch index», what does it indicate, where and how can we find  out it; 

Why this index is so popular; 

What is the five-years Hirsch index; 

Why the Hirsch index differs in different databases of scientific citations; 

compare scientists;

оther questions from you.
Register and prepare your questions.
The link to the Zoom conference will be emailed on the day of the event. 
Бібліотека КПІ
16 вересня 2021 р., 16:00