/

/

«ORCHID: researcher's identifier in digital environment»
15/04
Home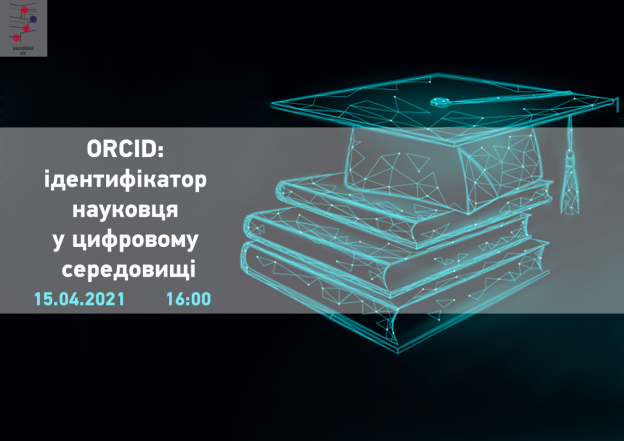 Educational event for researchers «Clean' Thursday: let's update authors' profiles» continues!
This time there will be important and useful webinar «ORCHID: researcher's identifier in digital environment».
You will learn:
hto use ORCHID?

what data is important to specify when creating an identifier?
how to quickly add your research?
and the answers to questions you can ask the speaker about ORCHID.
Register and join the event!
Бібліотека КПІ
15 квітня 2021 р., 16:00