/

/

«ORCHID: researcher identifier in digital environment»
11/03
Home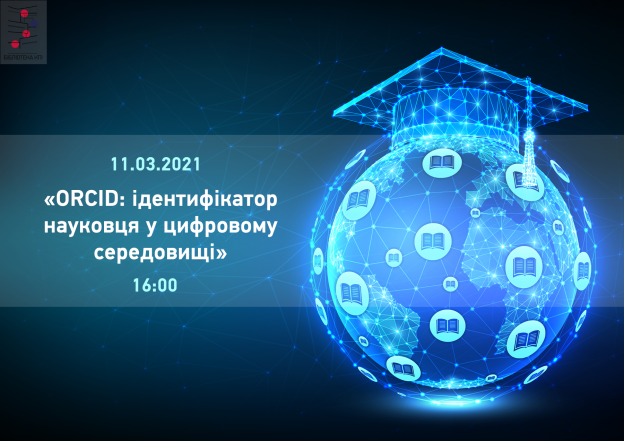 We remind you that within the framework of online event for KPI researchers «Clean' Thursday: lets update authors' profiles» will be held webinar «ORCHID: researcher identifier in digital environment».
11 th March at 16:00
Join and get to know more about the role of researcher identification:
how to use ORCHID?
what data is important to specify when creating an identifier?
how to quickly add your research?
You can ask the speaker any questions on the theme discussed.
Register here.
Бібліотека КПІ
11 березня 2021 р., 16:00