/

/

The first meeting of the photo club «PhotoDrive»
09/09
Home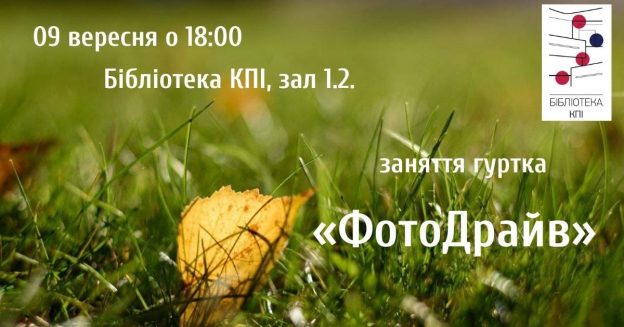 On the 9th of September at 18:00 in the room 1.2 of the H. I. Denysenko Scientific and Technical Library the first meeting of the photography club «PhotoDrive» will be held. 
Do not forget about anti-epidemic requirements – protective masks and keeping the distance. 
At the first meeting we will talk about how the idea of creating a club appeared and discuss organizational issues. 
The head of the club Oleksandr will answer the questions. 
The club channel  in the Telegram.
Бібліотека КПІ
9 вересня 2021 р., 18:00