/

/

Time-proved study books: Stories about the life of the old...
25/11
Home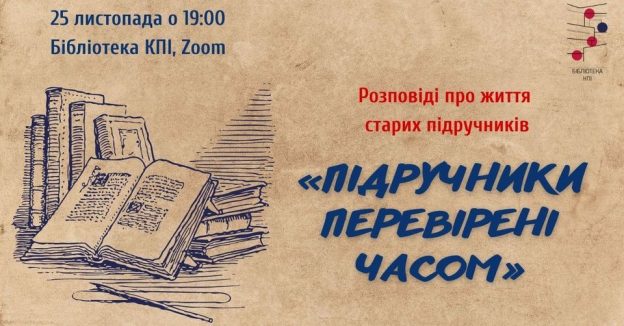 The Library continues a cycle of lectures «Stories about the life of the old study books».
The next lecture on the topic «Time-proved study books» will be held on the 25th of November at 19:00.
Every engineer remembers well the books he used to study chemistry, physics, electrical engineering, the theory of mechanisms and machines, descriptive geometry, the strength of materials, and other subjects. Most of the books students received in the library.
Librarians knew the names of the most popular authors by heart and would quickly find the publications required. To this day, these textbooks remain a classic for polytechnic students…
So, let's talk about the textbooks that have become legendary. We invite everyone.
Link to the Zoom conference will be sent to your e-mail on the day of the event.
Бібліотека КПІ
25 листопада 2021., 19:00