07/07
Home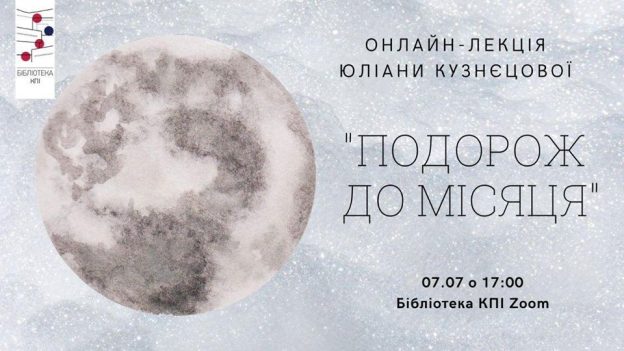 How about a travel to the Moon next week?
The trip will be headed by lecturer and earth satellite guide Iuliana Kuznetsova, the researcher of Main Astronomical Observatory of NAS of Ukraine.
During the online lecture and travel we will receive answers to the questions:
what is the value and practical use of the Moon for the people of Earth?
what is on the other side of our Orb of Night;
how many research expeditions have been sent to the Moon and what interesting they brought from there to Earth?
is the life existence possible on Moon surface or beneath it, and why humanity needs Moon
colonization?
So, if you are tired of the heat and quarantine on planet Earth, welcome to explore the Moon with us!
Meet us here.
Conference identifier: 824 9980 7776
Password: Lib2020
Zoom-conference
07 липня 2020 р., 17:00