/

/

Screening of the film «Annihilation»
05/08
Home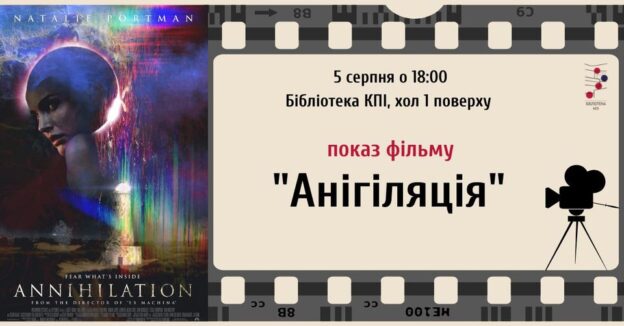 The KPI Library invites you to the screening of the film «Annihilation», as part of the «Peaceful Gatherings» project.
Year: 2018
Genre: science fiction, adventure, thriller
Director: Alex Garland
According to the plot, the biologist Lina goes on an expedition to the anomalous «Zone X» in order to study the phenomenon of «Flicker», which appeared after the fall of a meteorite.
The event is free. We are waiting for you.
Please remember to bring your student card, pass or passport with you.
Join Peaceful Gatherings on social media:
Бібліотека КПІ
05 серпня 2022 р., 18:00