25/08
Home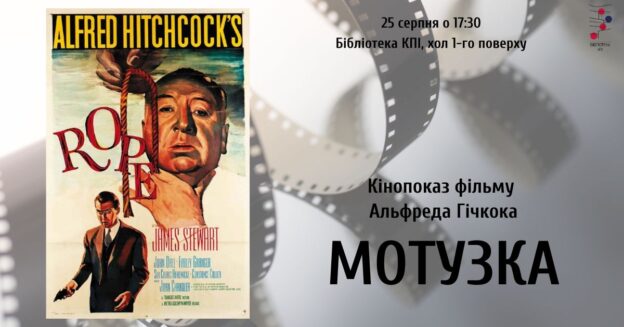 Friday = movie! We invite you to watch the movie «Rope» together.
Year: 1948
Genre: detective, drama, thriller
Director: Alfred Hitchcock
The film is based on Patrick Hamilton's play «At the End of the Rope».  
Two friends, Brendan Shaw and Philip Morgan, commit the murder of their friend David Cantley. They arrange a party in the same apartment, using the chest as a table in which the corpse is hidden. Let's find out together how this evening will end.
Film is showing in English accompanied by subtitles. To visit the Library, you need to have a student card, pass or passport with you.
Бібліотека КПІ, хол 1-го поверху
25 серпня, 17:30