/

/

Film screening «It happened One Night»
09/08
Home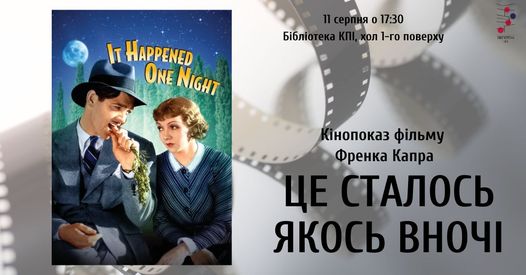 Friday = movie! We invite you to watch the movie «It happened One Night» together.
Year: 1934
Genre: comedy, melodrama
Director: Frank Capra
There were five Oscars for the film in 1934: best film, adapted screenplay, best actor, best actress, and best director. Ellie is going to marry the famous pilot King Westley, but her father is against it. During the run from her father, Ellie meets the reporter Peter and falls in love with him. Let's find out together who the she will choose.
Film is showing in English accompanied by subtitles. To visit the Library, you need to have a student card, pass or passport with you.