/

/

Searching life in the solar system: a lecture by Yuliana...
12/10
Home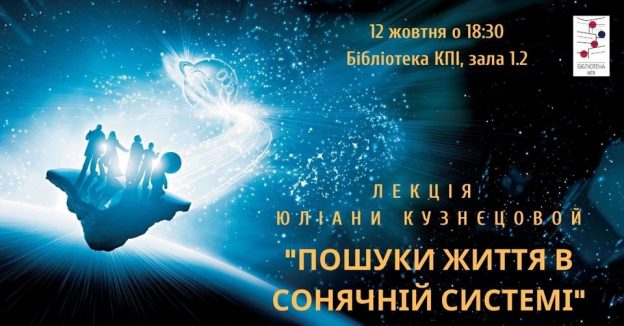 Celebrate World Space Week with our favorite astronomer.
This time we will go on a short hitchhiking trip in the solar system looking for the answers to the following questions:
where life can exist in the universe other than Earth;

what conditions are necessary for the occurrence and existence of life on other planets;

on which celestial bodies mankind should focus attention in search of signs of extraterrestrial life;

what life forms we expect to find there;

are there currently any data from space research that may indirectly indicate the possibility of the existence of extraterrestrial organisms;

future missions to the planets and moons in search of signs of life in the solar system.
Yuliana Kuznetsova, a researcher at the Main Astronomical Observatory of the National Academy of Sciences of Ukraine, will tell about all that and even more.
You also have a unique opportunity to ask any questions in astronomy.
And in the clear evening sky we will watch the stars through the telescope.
There will be no lecture recording, so hurry up and register.
Бібліотека КПІ
12 жовтня 2021., 18:30