04/11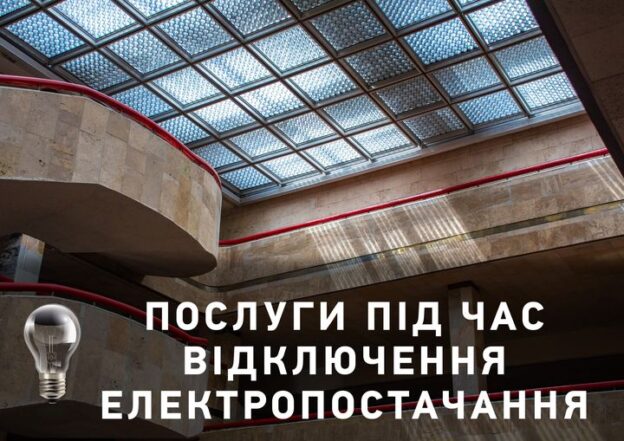 If there is no electricity in the library, you can:
 

take/return a book in the reading room or at the book issuing point (2nd floor);

physically receive a consultation at the Education and Research Support Center (4th floor);

physically address questions to the Help Desk (1st floor);

work on your gadget. Please note: Wi-Fi does not work if there is no power supply;

to communicate and rest. By the way, on the 3rd floor you can play table football (get a ball for the game from Help).
In the absence of electricity in the Library, our electronic resources – catalog, e-archive and website are unavailable. No new users are registered and no newsletters are signed.
There may be delays in providing information and consultations online (by e-mail, messengers) and by phone; compiling lists of literature and providing other services related to work on the Internet. Please understand this.