02/06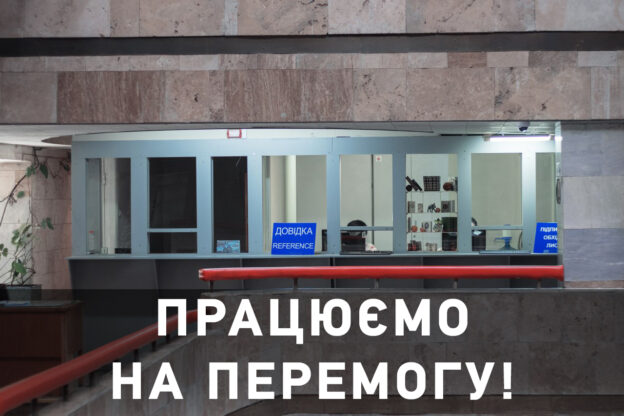 We are convinced that doing our job responsibly and professionally is also a contribution to victory of Ukraine.
Our library works to serve needs of students, teachers and staff from KPI during Martial law.
We provide services remotely, full list via the link.
Library will be open on Tuesdays and Fridays from 11:00 to 17:30 directly at the building of the Library
If you need an access to the scientific achievements of the KPI community 24/7 – try our electronic archive.
List of databases, patents and standards is available on our website.
Please contact us if you have any questions about the work of the library and its services
Contact information:
Phone and Telegram: +38 (068) 120-96-14 or +38 (050) 544-67-27
Our e-mail: library@library.kpi.ua
Facebook page.
Be safe!