24/03
Home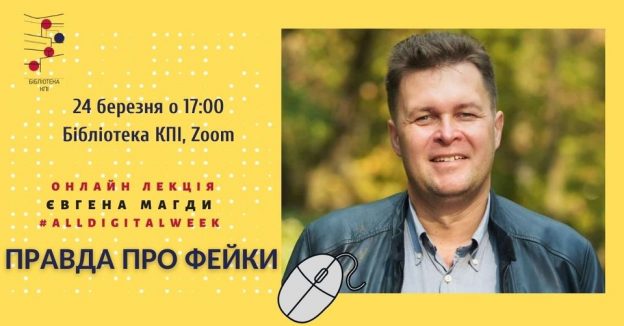 On the 22-28 March 2021 European Media Literacy Week is celebrated. What kind of event is this?
This is an annual campaign to inspire and teach people digital skills. It is held in coworking spaces, community centers, schools, universities, libraries throughout Europe.
Within the framework of European Media Literacy Week #AllDigitalWeek2021 we invite you to hear all the «Truth about fakes».
Online lecture of PhD, associate professor of Department of Publishing and Editing Evhen Mahda will be held on the 24th of March at 17:00 on conditions of previous registration.
Бібліотека КПІ
24 березня 2021 р., 17:00