/

/

Presentation of the book by Anna Morozova «The Fourth Assistant...
13/09
Home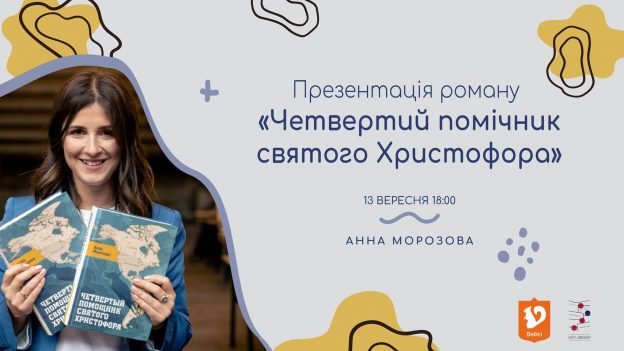 Anna Morozova is a KPI graduate, a well-known traveler and writer. She has visited 70 countries, hitchhiked around the world, and now lives in the USA. 
Anna gave educational lectures, was a speaker at TEDx, created the first Travelage independent travel forum in Ukraine, was active in public life and motivated thousands of people to start traveling.
Her first novel reflects the author's adventurous experience. 
The program of the event includes a presentation of a psychological novel about the adventures of a Ukrainian sailor, exchange of traveling experiences, lifehacks about travelling during the pandemic, and answers to your questions. 
We will meet in the student space Belka.
Бібліотека КПІ
13 вересня 2021 р., 18:00