/

/

«Boris Vedernikov – an architect with a camera» book presentation...
27/01
Home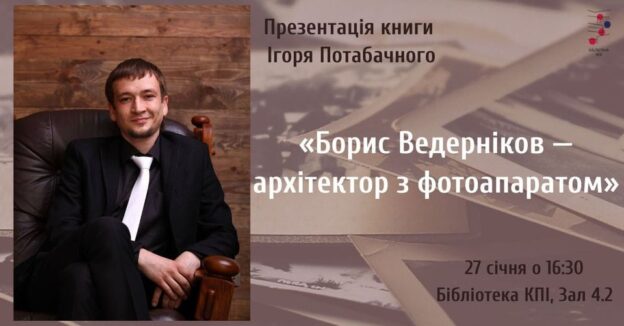 We have good news for all lovers of old photos of Kyiv!
At 4:30 p.m. on January 27 at the KPI Library, Igor Potabachny, a photo collector and administrator of Vintage Kyiv and Old Photos of Kyiv, will present a book.
The book contains photos from the digitized photo archive of Kyiv architect Borys Vedernikov, which reflect post-war Kyiv of the late 1940s and early 1960s. Hundreds of these photos are unique and have never been published before.
We invite everyone to take advantage of this unique opportunity to chat with the author and get an autograph.
To visit the Library, you must have a student card, pass, or passport with you.
Бібліотека КПІ
27 січня 2023 р., 16:30