/

/

Presentation of Oleksandr Demariov's book «Day till the Evening»
19/10
Home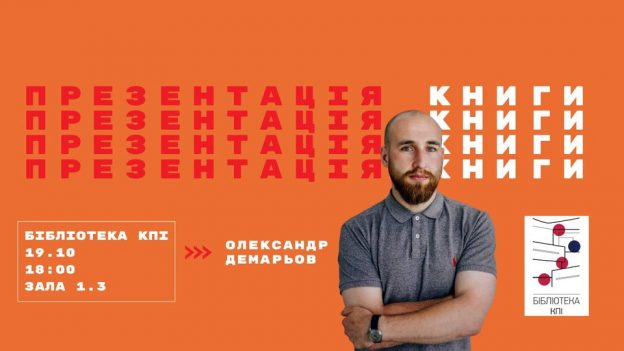 We invite you to the presentation of a book recommended for reading by all connoisseurs of quality Ukrainian prose of the 21st century. 
The book «Day till the Evening» is directly related to KPI. The author, Oleksandr Demariov, graduated from KPI (Faculty of Sociology and Law) in 2016. He studied for three years in graduate school (Department of Philosophy), but instead of a dissertation he wrote a book. 
The last third of the book is about the protagonist's studies at the university and it is indeed an artistic retelling of the real events. 
Intrigued? You can learn more about all this at the meeting with the author.
Hurry up to register and come, we will spend Tuesday evening together with fun! 
Do not forget about the mask.
Бібліотека КПІ
19 жовтня 2021., 18:00