/

/

«Author profile in Google Scholar: all the details of the...
08/04
Home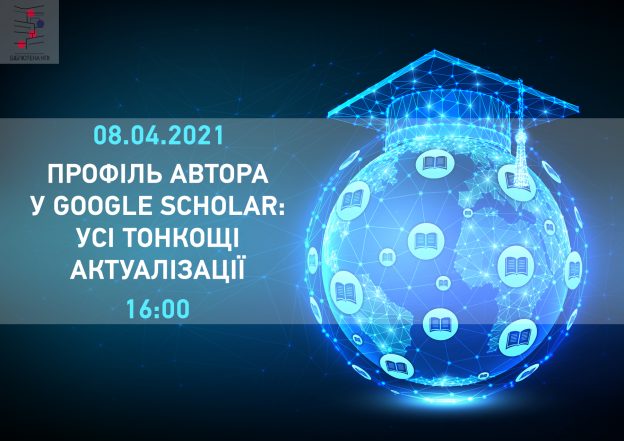 We would like to remind you about the educational online event within the framework of the cycle for researchers «Clean' Thursday: let's update authors' profiles». On the 8th April at 16:00 please visit «Author profile in Google Scholar: all the details of the update».
Registration via the link.
Google Scholar is a non-commercial search bibliometric engine that indexes academic publications and publishes data about their citation. Google Scholar allows:
cover materials from all regions of the world and all fields of knowledge;

perform an advanced search, including peer-reviewed articles, dissertations, books, annotations, articles from academic publications, websites of higher educational institutions and educational organizations;

search by the author's surname, article title, university or organization affiliation, that can be found in open access on the Internet;

find out the frequency of citation of publication shown on request;

calculate Hirsh index by the author's publications.
Do you want your Google Scholar author profile to be useful?
Join us and hear all the details of updating your author profile from the Library experts.
Бібліотека КПІ
08 квітня 2021 р., 16:00