/

/

Public readings of Constitution of Ukraine
25/06
Home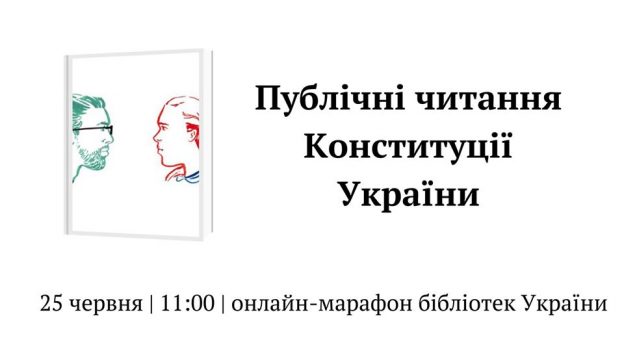 How long it was that you opened the Constitution of Ukraine? And when did you read it thoroughly? Long ago?
Then the librarians run to rescue you! To the Constitution Day in Ukraine we organize Public readings of this extremely important document and invite you to join online-marathon. Constitution will be read by the librarians from different corners of Ukraine: from small public
to large, national libraries.
So we will meet on the 25th of June, at 11:00 in zoom-conference by the link.
Conference identifier: 719 157 3422
Password: Lib20
Join us and remember, that maximal number of participants is 100 people.
For those who will not be able to join we will save the video.
Zoom-conference
25 червня 2020 р., 11:00