/

/

ResearcherID on PUBLONS: creation and update
25/03
Home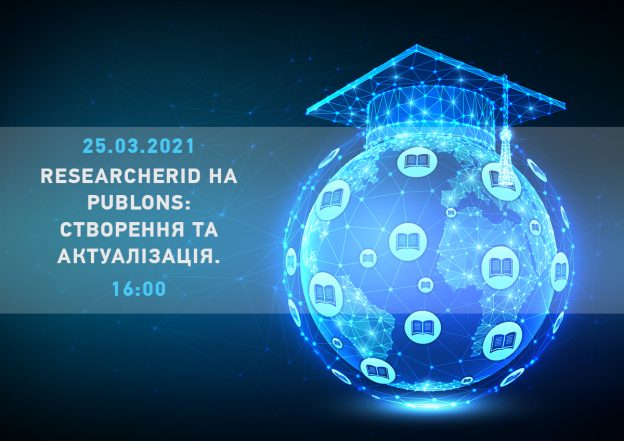 New educational online event within the framework of the cycle for researchers «Clean' Thursday: let's update authors' profiles».
Register here.
Researcher ID – personal identifier of authors of scientific publications indexed in the international database Web of Science. ResearcherID allows:
create a profile of a scientist and combine different spellings of the surname in Latin;

form the list of own publications, included into Web of Science database as well of those which are not included into Web of Science database;

find out own scientometric indexes of publications that are included into Web of Science Core Collection (citation index, Hirsh index);

synchronize ResearcherID with ORCHID;

record the work of a scientist as a reviewer, expert and editor;

trace the history of expert evaluation and work as a member of the editorial board of academic journals.
Бібліотека КПІ
25 березня 2021 р., 16:00