12/05
Home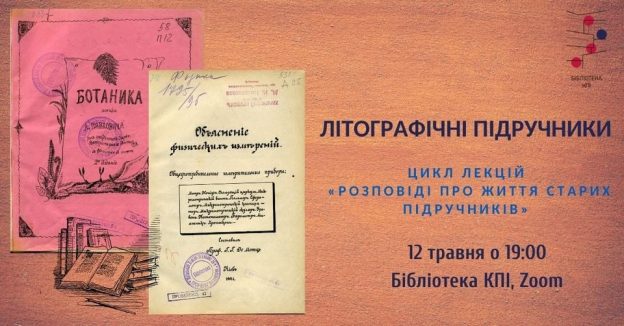 Dear friends and users of the library! We continue to get acquainted with the treasures of the university library. 
The next meeting will be devoted to a special type of textbooks – lithographed textbooks. Lithography is a separate type of graphic art, when the image is created by applying a layer of ink on paper from a printing plate under strong pressure. This way you can make prints of works of art, but not only: you can also print manuscripts. 
That is what we have in our collection: the lithographed lecture notes. This is a fairly large collection of publications – more than 150. Let's talk about them… And we will find out which of the teachers of Kyiv Polytechnic published such works at their own expense, how they were designed outside and inside, how different marginals (inscriptions, marks, stamps, etc.) can tell we have an interesting story…
We are waiting for you on the 12th of May at 19:00 at the lecture «Lithographed textbooks». To participate please register via the link.
Бібліотека КПІ
12 травня 2021 р., 19:00