/

/

Secret of musical impressionism
27/04
Home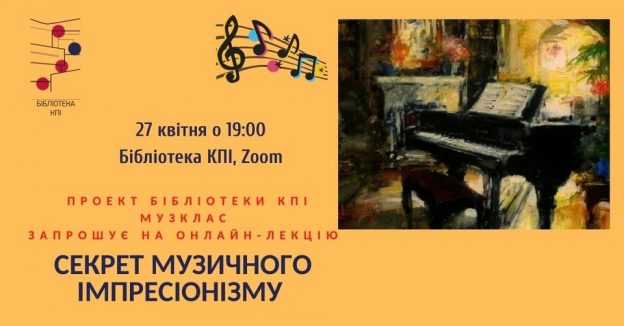 Impressionism is one of the brightest and most important phenomena in European art, which largely determined the entire development of contemporary art.
 Impressionism was a kind of revolution in art that changed the perception of works of art as integral, monumental things.
 Impressionism brought to the first place the individuality of the creator, his own vision of the world, pushed into the background political and religious issues, academic laws. It is interesting that emotions and impressions, rather than plot and morality, played a major role in the works of the Impressionists. 
We invite you to experience the true beauty of life in the light of the works of composers and artists of Impressionism.
You can perceive new impression (impression also in French) on the 27th of April at 19:00 on Zoom platform on the condition of prior registration.
Бібліотека КПІ
27 квітня 2021 р., 19:00