/

/

Webinar series from Elsevier
19/10
Home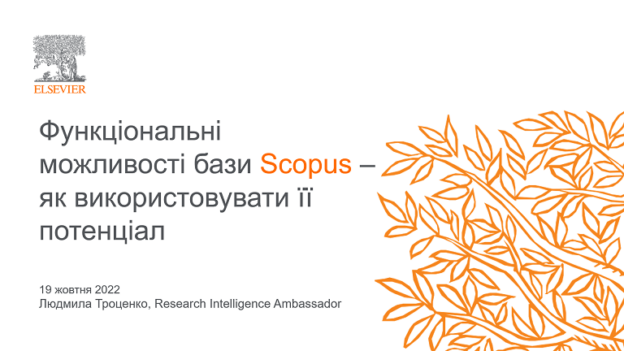 Elsevier is starting an autumn series of webinars in Ukrainian.
The first event «Functional capabilities of the Scopus database – how to use its potential» will consider what an abstract database is and what can be found in it, how to effectively use its potential, how to search for the necessary scientific literature and what can be learned about a researcher or institution in Scopus.
Lecturer: Lyudmila Trotsenko, ambassador of Research Intelligence Elsevier, leading editor, head of the Scientific Publications Support Sector of KPI named after Ihor Sikorsky of the Department of Information Support for Education and Research of the KPI Library.
Бібліотека КПІ
19 жовтня 2022 р., 11:00