30/11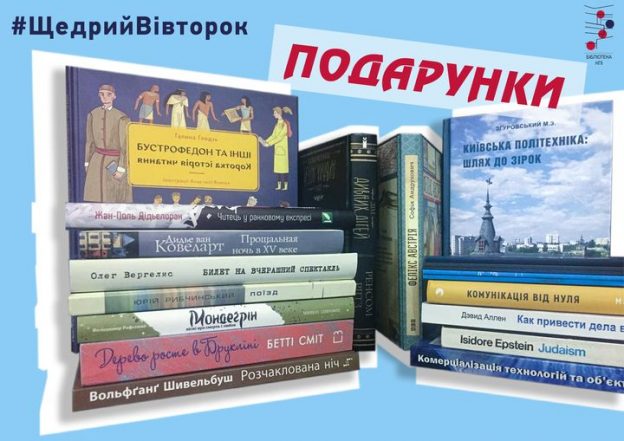 Today, on the All-Ukrainian Day of Good Deeds, the KPI Library received book gifts from friends and partners – 20 titles, 39 items! Such a gift was made to us as a part of a book donation campaign.
We are grateful for their good deeds to the publishing houses 'Sidkon' and Magnolia', Oksana Brui, Mykhailo Zhurovskyi, Tetiana Zhestkova, Olena Levchuk, Nataliia Manzhulo, Eleonora Popovych, Lilia Miziurko. We are sure that your gifts will find their readers!
And it is good that good deeds can be done every day. This is proved by the ongoing project of the library #book_for_student, which collects hundreds of books on various topics from caring people, ambassadors of charity culture during the year. We love and appreciate all our donors and readers!