/

/

Searching and adding: training for librarians on filling articles with...
17/01
Home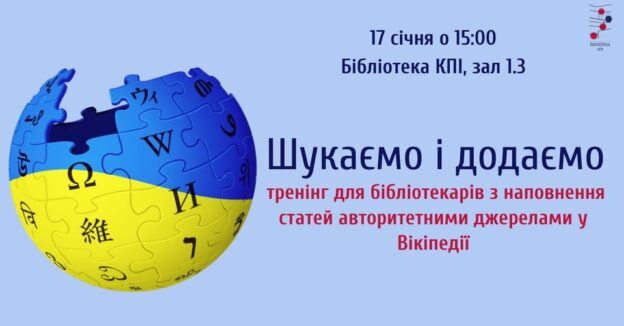 January 15 is Wikipedia's birthday. And the best way to celebrate it is to join the project.
We invite librarians and everyone who wants to join the international campaign to fill articles with authoritative sources #1Lib1Ref.
Don't know how? Come to roon 1.3 of the KPI Library on January 17 at 3:00 p.m. for a training where we will learn how to add sources to Wikipedia articles and together we will improve our search skills by sharing our professional knowledge.
Бібліотека КПІ
17 січня 2023 р., 15:00