07/11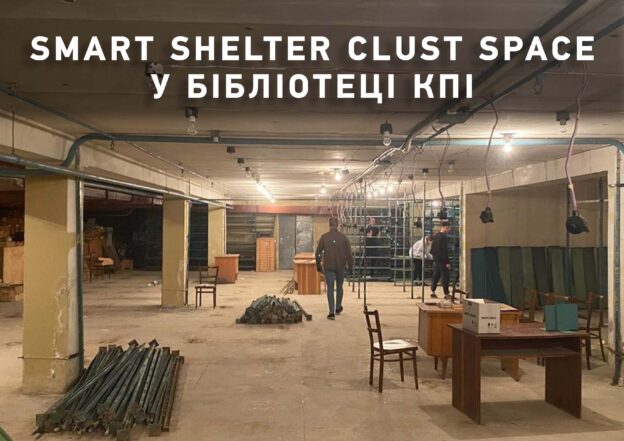 At the 11th All-Ukrainian festival of innovative projects Sikorsky Challenge 2022, the Smart Shelter CLUST Space project was presented – a smart shelter for students on the basis of the KPI Library. This is the first project in Ukraine that provides a smart shelter on the basis of a university premises, it is implemented by the CLUST IT company and KPI named after Igor Sikorsky.
Smart Shelter CLUST Space will combine a workplace and a safe shelter, will become a new comfortable hub on the territory of the Library. The work has already begun. The first important step is to release one of the book storages on the ground floor of the Library. We received invaluable help in this process from our wonderful students. We admire their determination, purposefulness, initiative, energy and optimism!
Thank you very much for your help! There is still a lot of work ahead, but we are convinced that together we can do everything.