20-21/03
Home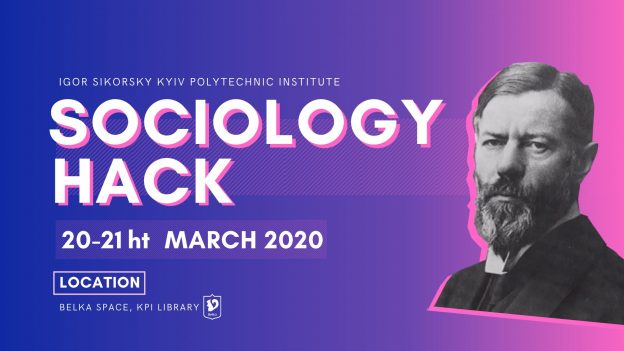 Sociology Hackathon – exceptional event for sociology and marketing students. Here you will work with real cases and data of the leading marketing company Katar Ukraine. The team of winners will receive a prize of which you will hear very soon!
Find a team up to 4 members and register.
You did not find a team? Don't be upset, register, and a team will definitely find you!
Each team will get help from a personal mentor.
What is waiting for you?
2 busy days;
lectures of the professional from the leading sociological and marketing companies;
10 hours of work on the cool case from Katar Ukraine;
active networking.
The event will be held on the 20th-21st of March.
Program of the hackathon:
First day 20.03:
Inspiring session & Pre Party
Speeches of opinion leaders and experts
of the leading companies.
Location – KPI Library, 1st floor.
Second day 21.03:
Hackathon
9:00 – 9:45 registration
9:45 – 10:00 — tasks and mentors presentations
10:30 – 12:30 — mentors session
16:00 – end of the work on projects
16:00 -18:00 — projects presentation
18:00 – 19:00 — choosing the winners
for awards
Location – co-working Belka Space.
KPI Library
20-21 березня 2020 р.