23/02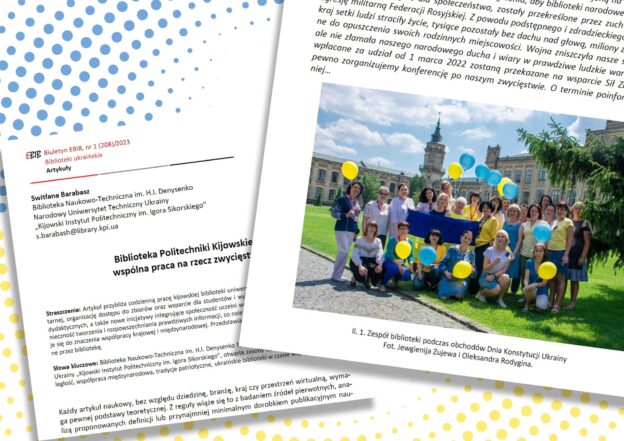 An article, dedicated to Ukrainian libraries by Svitlana Barabash, scientific secretary of the KPI Library, was published in the new issue of the Polish library magazine Biuletyn EBIB:«Biblioteka Politechniki Kijowskiej: wspólna praca na rzecz zwycięstwa» («Kyiv Polytechnic Library:  we are work for our Victory together!»).
This article is a story about the organization of the Library's work in the conditions of Russian armed aggression: providing access to funds, supporting education and research, serving users, international activity, and innovations implemented despite the war. About the KPI Library team, which did not become heroes for anyone, but became effective guardians of its developed resources, communications, traditions, and users.
Read the Ukrainian and English versions of the article in our ELAKPI.
We are very grateful to our Polish colleagues for their attention to this topic! Dziękuję bardzo!