08/11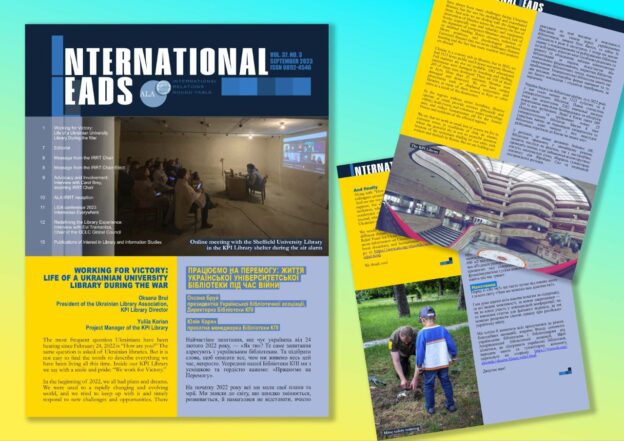 The new issue of International Leads, the official publication of the International Relations Round Table, a division of the American Library Association, features an article by Oksana Brui, Director of the KPI Library, President of the Ukrainian Library Association, and Yuliia Korian, Project Manager of the KPI Library, entitled "Working for Victory: Life of a Ukrainian Library During the War".
This article is a story about the life of the KPI Library after February 24, 2022: how we supported each other, provided services, held events, and volunteered despite all the difficulties.
We are grateful to our American colleagues for their support!
Read the full article at the link