/

/

Students' scientific clubs of CTF
20/05
Home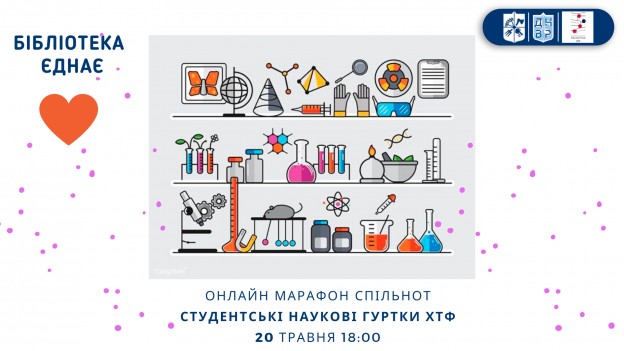 The last meeting of Library KPI marathon of societies has chemistry vector and promises to be interesting for the students as well as for the teachers!
On 20 May at 18:00 docent of electrochemical production technology department, Heorhiy Vasyliev will tell about chemical KPI society.
In zoom-conference we will hear about:
engaging students into the scientific work;

possibility to realize own ideas in the field of chemistry;

main directions of students' scientific work within the framework of the clubs;

how to get into the club and why chemistry is interesting and perspective.
Conference identifier: 856 0931 5876
Password: Library20
Zoom-conference
20 травня 2020 р., 18:00