/

/

The world of Čiurlionis: online lecture of MuzClass project
24/03
Home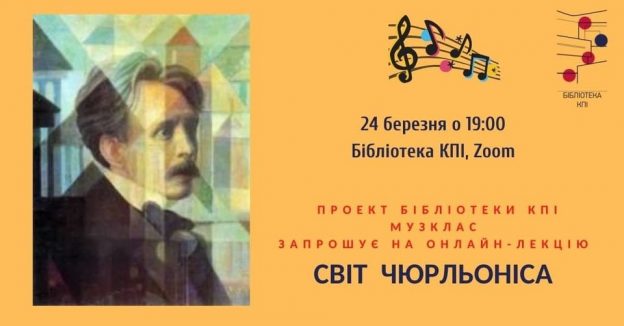 Human between the Worlds.
The embodiment of «art synthesis».
Author of musical painting. Philosopher who expressed his original view of the World with a help of sounds, contours, lines, paints, poetic images…
MuzClass project invites you to dive into the fantasy world of Mikalojus Čiurlionis, thin and transparent, in which strange music sounds softly, like the ringing of crystal bells, and carries the secret of the universe.
Let's meet on the 24th of March at 19:00 at Zoom platform on condition of previous registration.
Бібліотека КПІ
24 березня 202 р., 19:00