/

/

Feast of the King of Horrors
21/09
Home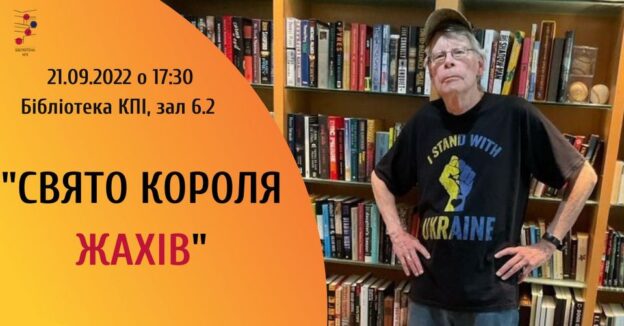 Stephen King turns 75 on September 21!
Most people on Earth know the «King of Horrors», the «Horrible Monster». His books are read without being able to put them down. Films are watched, frozen in horror. But if there is such a person who has not read or seen a single film, he still knows this surname.
We invite you to celebrate the writer's anniversary together. In the program:
mini-lecture about the author;

familiarization with his works;

viewing fragments of the film

«

Cat's Eye»;

and discussion.
Register, please.
To visit the Library, you must have a student card, pass or passport with you.
Бібліотека КПІ
21 вересня 2022 р., 17:30