/

/

Herbal tea: online meeting of the Tea Club project
10/06
Home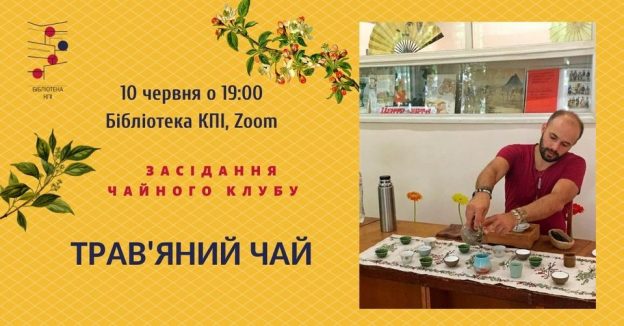 We invite you to the next meeting of the Tea Club of the KPI Library. This time we will talk about herbal tea. 
Many people like to drink a cup of fragrant chamomile, lavender or other infusion, add honey or lemon to it… But can this drink be called tea? Where did the tradition of drinking herbal infusions come from? The words «compote», «potion» are coming to our mind here…
So, by visiting us for evening tea you will learn: How the herbal collection became «tea»; 

How traditional drinks differed from modern adaptations; 

Which recipes were used more often at what time of the year; 

What are the basic rules of combinations of different herbs and their optimal amount. 
The speaker this time will be Dmytro Mazurenko – the founder of the Club of Exquisite Taste «Mystic Masala», a chef, traveler, historian of cuisine, who has been studying traditional recipes of the world for over 12 years. 
The meeting of the Tea Club will take place on June 10 at Zoom, starting at 19.00. We invite everyone on condition of previous registration.
Бібліотека КПІ
10 червня 2021 р., 19:00