/

/

Ukrainian cinema: part 2. Lecture of PostArt project
12/03
Home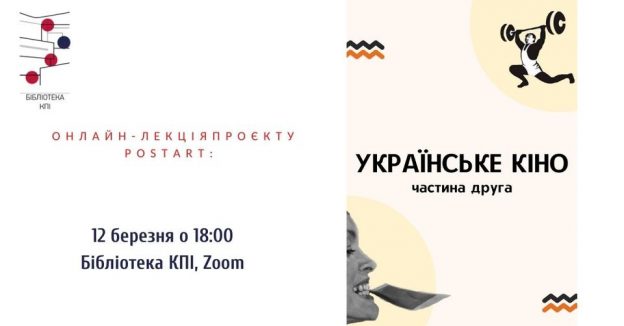 In December founder of PostArt project Olha Maksymiv started telling about Ukrainian cinema.
On the 12 of March we invite you to the second part of story of Ukrainian cinema. In particular, we will learn about cinema of «stagnation», «perestroika» and Independence period.
We will recall the significant figures: Muratova, Illienko, Balaian, Bykov, Hovorukhin, Stupka. We will discuss modern movies and the future of our cinema. Join us!
Registration via the link.
Бібліотека КПІ
12 березня 2021 р., 18:00