/

/

Unwinding with the book
11/08
Home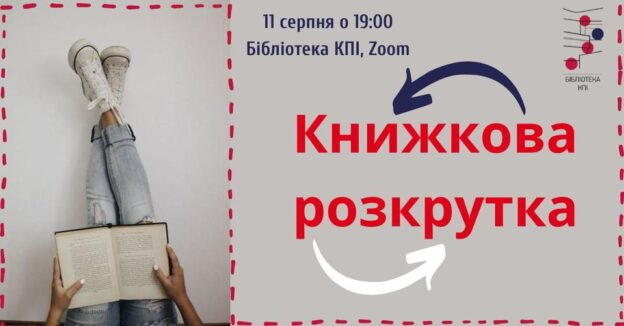 Unwinding with the book – the source of your good mood for the whole month.
It is difficult for all of us. Bad news, problems, losses, worries – twist us into a spring that prevents us from living. In order to overcome it, you need to unwind. Let's do it together!
And books are a great anti-stress. Come and tell us which books help you feel better. Share your emotions and get a drop of positive feedback. Recommendations from the last meeting can be viewed at the link.
Be sure to register.
The link to the Zoom conference will be sent to your e-mail on the day of the event! Language of the event is Ukrainian.
Бібліотека КПІ
11 серпня 2022 р., 19:00