/

/

Webinar «How to design and maintain a scientist's profile on...
23/08
Home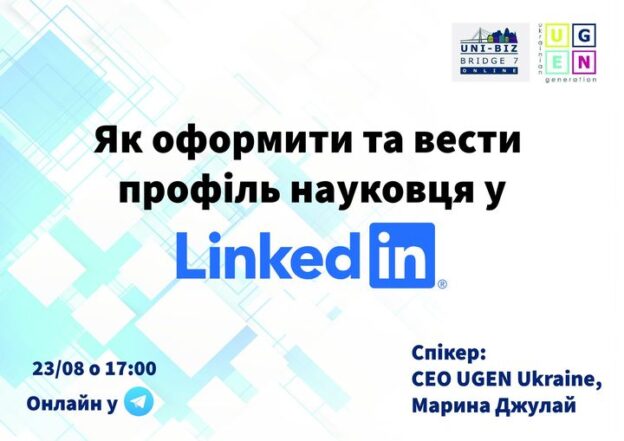 The webinar for teachers and researchers «How to create and maintain a researcher's profile on LinkedIn» from UGEN will provide answers to common questions:
how to create a LinkedIn profile;
how to establish communication with colleagues;
how to maintain and make the scientist's page active.
Speaker – CEO UGEN Ukraine Maryna Dzulai. Where: Telegram channel Співпраця освіти та бізнесу: Uni-Biz Bridge from UGEN
Participation in the event is free and does not require registration.
The language of the event is Ukrainian.
Бібліотека КПІ
23 серпня 2022 р., 17:00