/

/

Webinar «Decision-oriented journalism»
09/04
Home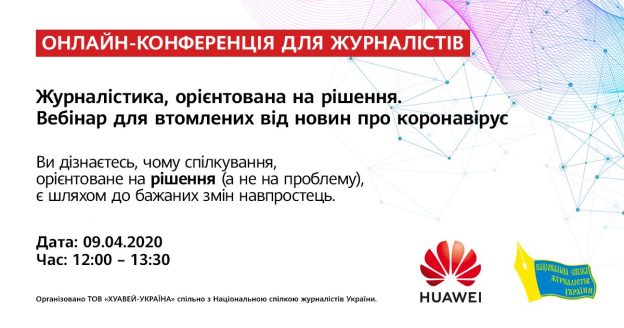 The presenter Viktoriia Spashchenko is a coach, trainer and speaker, practitioner of Decision-Oriented approach, and author of practical guide «How to solve problems not discussing them. Decision-Oriented approach for managers and others».
You will get to know why the communication oriented on the decision (not on the problem) is the straight way to the desired changes, and also how «Decision-Oriented approach» is used by the journalists in different countries. We hope that the webinar will help you to decide whether you should apply that approach in your own life and professional activity.
For journalists, students, teachers, bloggers, activists of non-governmental organizations.
When: 9.04.2020
Time: 12:00 – 13:30
To attend please fill the form.
Webinar will be held at the ZOOM platform.
Registered participants will receive link.
Бібліотека КПІ
09 квітня 2020 р., 12:00