07/07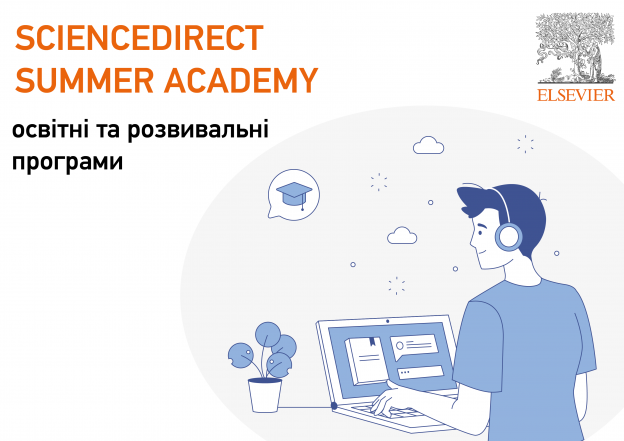 We would like to share the details of Science (Direct Summer Academy), within the framework of which special educational and development programs, accessible only for Ukrainian institutions, will be held. Reserve a place in your calendar for webinars, including:
July 20, 2021 ScienceDirect Topic Pages – Transforming content into the result
August 3, 2021 Strategies for writing successful grant applications
August 17, 2021 Effective use of research metrics and indicators in grant proposals. 
Be sure to visit the Elsevier Online Training Hub for Central and Eastern Europe, where you will find detailed information on how to access all «Summer Academy webinars».