02/06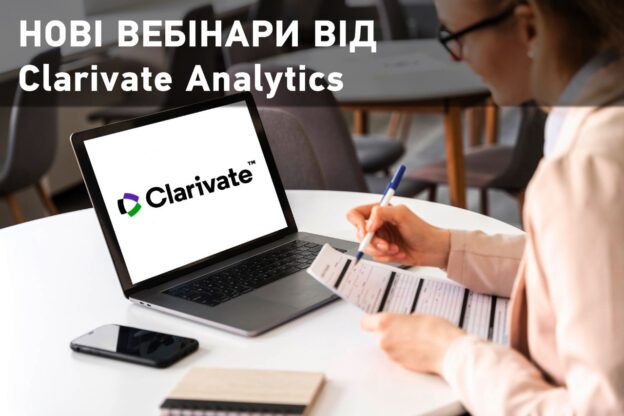 In June 2022, Clarivate will hold 4 webinars on various aspects of working with the Web of Science platform:
June 9 – «How to choose a publication for publication and not make a mistake with the choice»
June 14 – Clarivate for Scientists June 28 – Research Smarter: The World of Citation
June 30 –

«Research Smarter: New Journal Citation Reports

»
More details via the link.
Webinars are free. The language of the events are Ukrainian!