05/07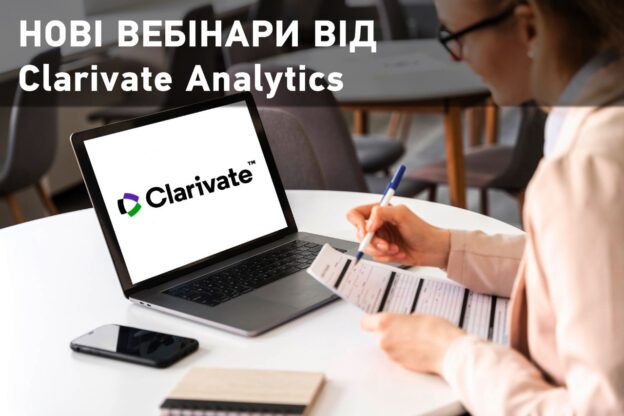 In July and August, Clarivate invites you to attend three webinars:
July 7 – «Assessment of international cooperation»

July 26 – «Research Smarter: Demonstration of your institution's research»
August 11 – «Presentation of scientific achievements of the scientist. Clarivate series for scientists»
More details via the link.
Webinars are free. The language of the events is  Ukrainian.