/

/

The memory evening of beauty and the new year: a...
21/12
Home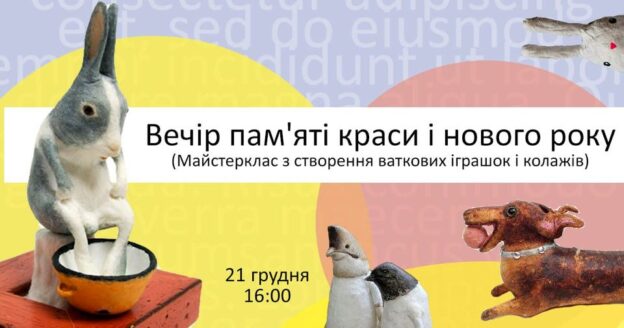 Hey friends!
Let's create New Year's beauty together. On December 21 (Wednesday) at 4:00 p.m., under any circumstances, we will meet in the KPI Library's first floor hall and we will create:
New Year's toys made of cotton wool;

paper collages.
We will work with our hands, listen to music, turn ordinary
materials into something new and will have fun.
Our guests, ceramic artist Ulyana and collage artist Nastya will help us with.
Please bring all the creative things you have: glitter, paper, magazines, beads, etc.
The number of places is limited! Hurry up to register.
Бібліотека КПІ
21 грудня 2022 р., 16:00